DONATIONS AND CHARITY
Your Giving
is creating amazing results!
A "Great Big Thanks" to the Chadbourne Foundation for their generous donation that made this bus possible for our clients at Vera Manor Group Home.
We still need your help to continue raising funds to continue funding these amazing programs for our Northwest Florida area. From transportation to housing and food we depend on the donations of our community to ensure that those who need it most get the care that they deserve.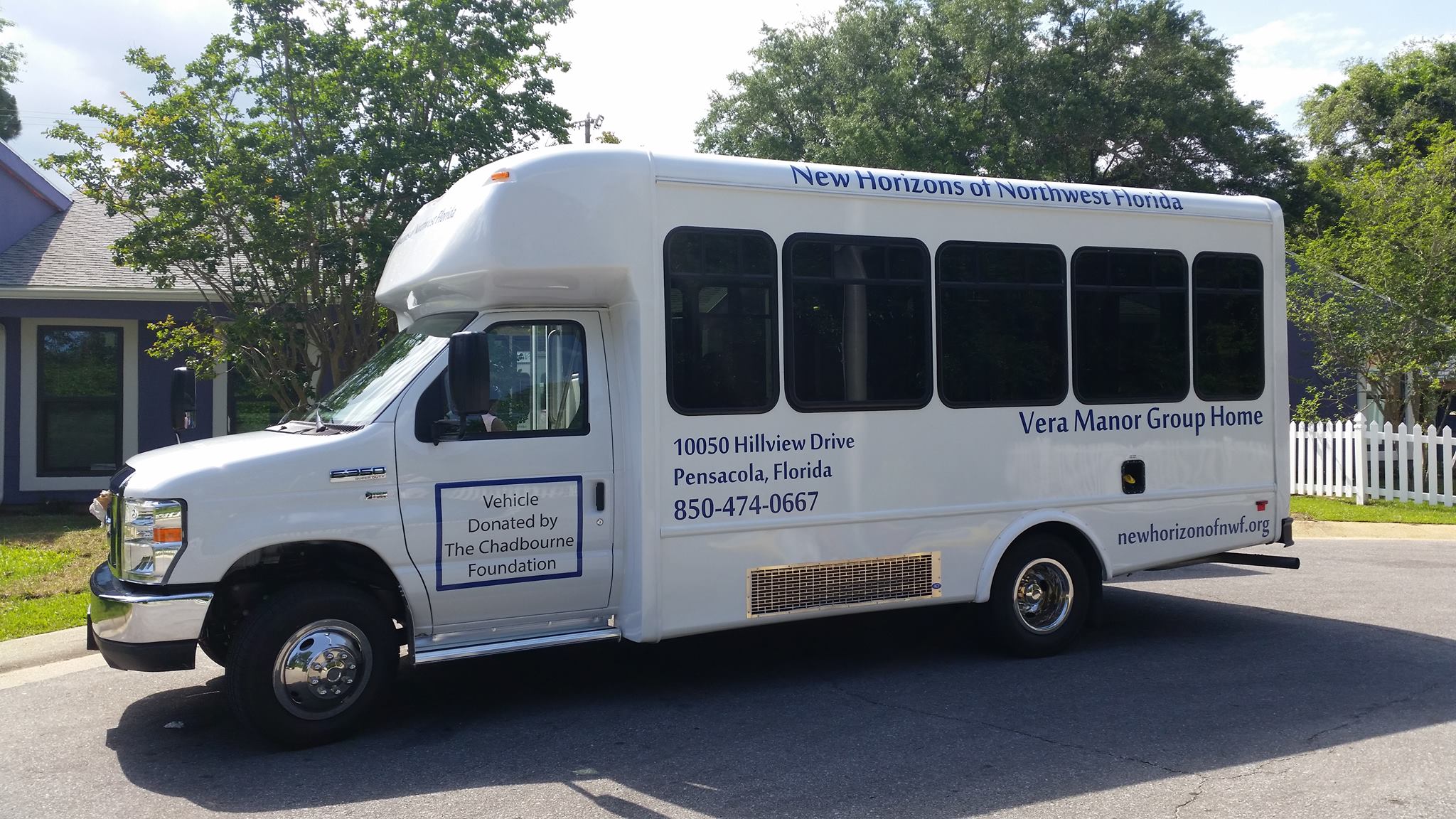 NEW HORIZON OF NORTHWEST FLORIDA
Charity Events
and Donations
Have More questions?
Call: 850-474-0667
To help each individual to reach their maximum potential and live the fullest life possible